14.Mar.2021
Top 3 Features To Look For in Good Web Hosting Support
Web hosting support is an essential factor that people often overlook when considering a hosting provider. Articles that tell you what to look for in excellent web hosting services will usually include an item that tells you to look for great customer service or technical support. But what exactly does it mean to have great web hosting support? This article will help you answer exactly that. Let's start!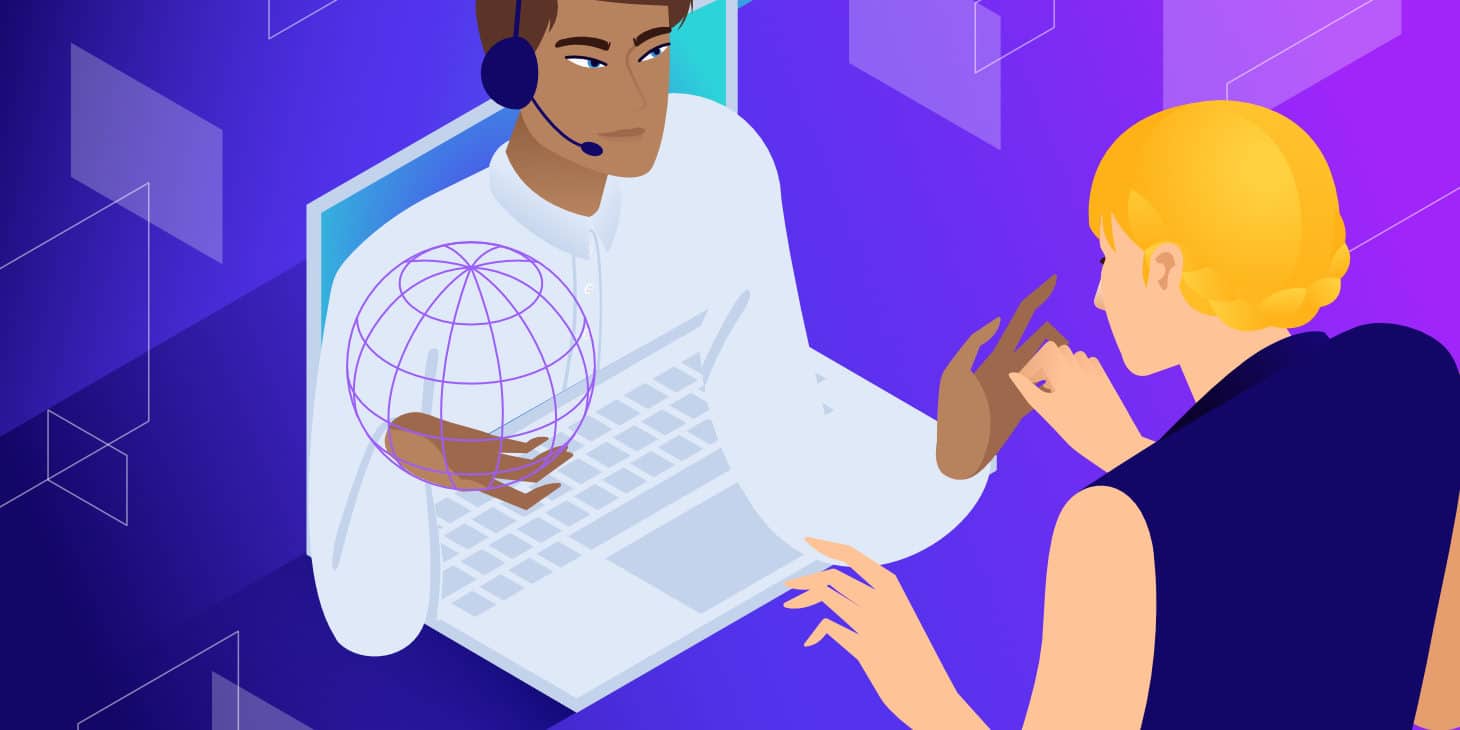 What Is Web Hosting Support?
The main goal of web hosting support is to make sure customers' web hosting plans run smoothly. Web hosting support is an online helpdesk that assists customers when they run into hitches and glitches. These might include tasks like: Troubleshooting WordPress errors and server problems Creating backups Basic website maintenance Website migration Letting customers know about server and software settings and how to change them Web hosting support can help customers with general admin tasks like processing refunds and money-back guarantees. Support agents can also assist with general inquiries or upgrades. Web hosting support agents should have both technical and customer service skills. It's not enough for technical support agents to know about common web hosting problems. The agent could have top-notch technical skills, but if they can't explain the issue in simpler terms, or if the customer can't understand how to troubleshoot the issue over the support channels, both of them will be frustrated. At the same time, web hosting companies that provide specialized or highly technical solutions can't just hire any customer service agents. While we believe that anyone can learn anything, putting new agents on a highly technical account may also be frustrating for both parties. How to Determine the Quality of Web Hosting Support
Available Around the Clock You can't control when interruptions or problems arise — and the best web hosting providers understand that. The bare minimum: The web hosting support team is available 24/7/365. Excellent support: A great support team is easily reachable. There are no long wait times, and there's always an agent available to assist you even if you aren't subscribed to a dedicated server or VPS hosting. A short wait time is also a good sign that the hosting provider doesn't encounter many issues.
Multiple Contact Channels With the way communications technology has evolved, there's no excuse for businesses to be unavailable. Common support channels include email, live chat, chatbots, social media, and phone, among many others. The bare minimum: There's a web hosting support team available to help with customers' concerns. Keep in mind that free WordPress hosting plans often don't even provide support. Excellent support: Besides agents, it also helps to have documentation, tutorials, and a knowledge base customers can use when they prefer to solve issues by themselves. Salesforce found that 89% of millennial customers would rather seek out solutions on their own. If they can't find what they're looking for, that's when they contact customer support.
Skilled Technical Support The technical support team should be able to guide you through troubleshooting errors. Failure to do so means the web hosting company is more focused on competing on price or saving money than providing good service. The bare minimum: The hosting team can solve your technical issues and has the functionality to provide standard assistance for services such as website migration. Excellent support: A good web hosting support team is efficient. They can solve issues in a jiffy. Being available at all times is useless when the team takes the whole day to resolve the issue — customers can't and won't wait that long. The best web hosting companies understand that they have customers from all over the world, so they also offer multilingual support. Providing this extra service contributes to website accessibility and inclusivity. If you've ever used your host's web hosting support services, you can use our list to check whether they provide satisfactory service.
Summary
Web hosting support is often overlooked when users look for hosting solutions. However, it's a good indicator of how much a web hosting provider values you. Companies that provide exceptional WordPress support show they want to make technology accessible by making